Welcome to Victoria Avenue Seventh-day Adventist Church.
"We are an inclusive refuge of hope, a meeting place of families and singles; developing vibrant and prayerful disciples of Christ."
We are a Christian community and would love to have you join our family.
To learn more about what we believe you can visit our About Us page. Please join us for Bible study, worship, and prayer.
Pastor Julio Davila
Victoria Avenue Church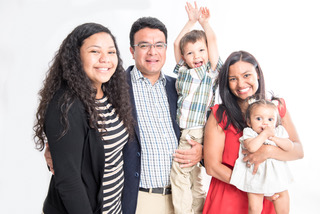 Davila Family Photo Credit: Lucian Poama
Join Us This Saturday
Service times:
Sabbath School: 10:30 am
Worship Service: 11:30 am
Ministries for You!
Divorce Care is a friendly, caring group of people who will walk alongside you through one of life's most difficult experiences. Don't go through separation or divorce alone.